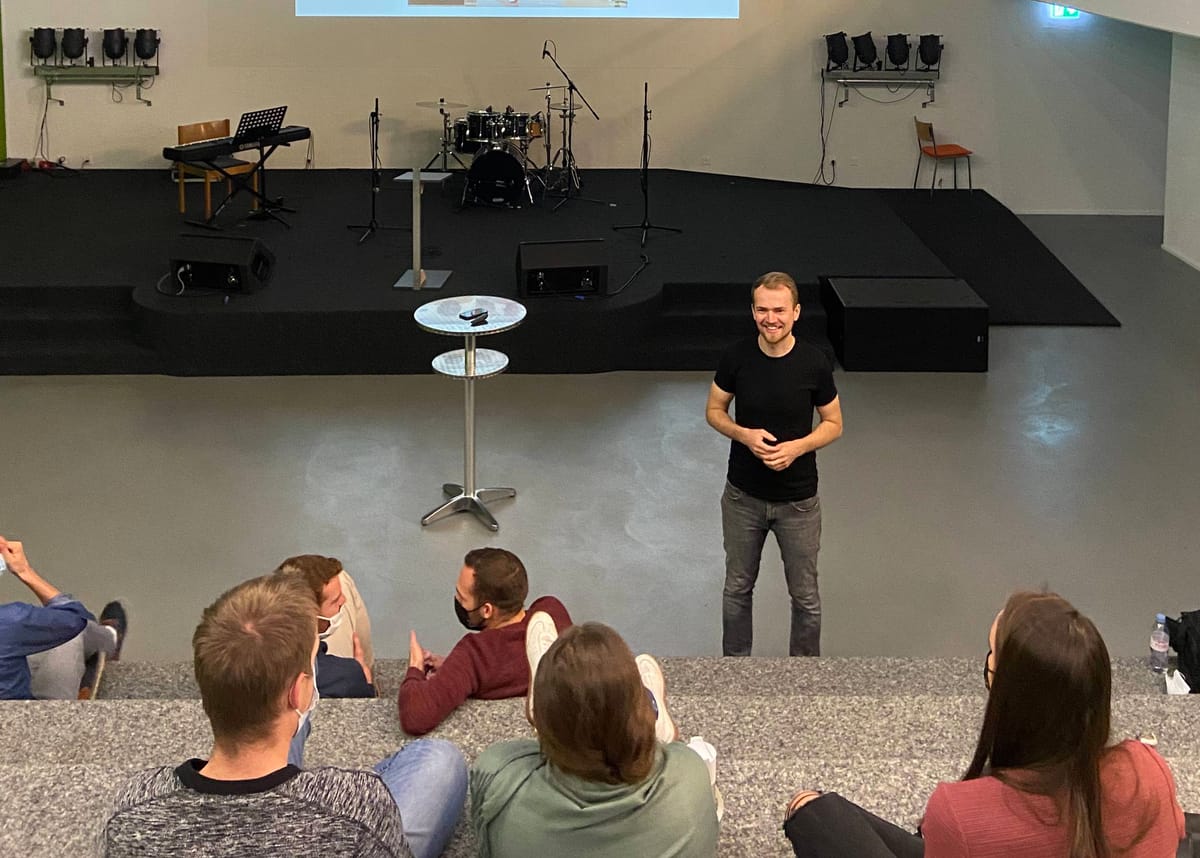 👋 Hi, welcome to my website!
I'm a Gen Z & Marketing expert from Western Europe.
I can help you to fix complex marketing or parenting challenges. An odd combination?
Yeah! Here's why: »Former pastor turns marketing pro, then gives up everything to adopt four children in a foreign country.« Been there. Done that.
Now back to you: Let's change the world together by creating things of value.
Here are some of the brands I've been working with.
Axis, Youthscape, Bible Project, OM Switzerland, OneHope, Fontis, TWR, ICF, YoungLife, Willow Creek Deutschland, International School Basel, CCLI, Evangelisches Jugendwerk in Württemberg, Theologisches Seminar St. Chrischona, Vision Ost, FeG, BEFG and more.
As an ordained pastor and counsellor, I have been working with youth for the past decade in churches and schools across Europe, helped establish Young Life in Switzerland and most recently started a non-profit organization helping families create unforgettable relational moments. Discover my NPO, Mr. Jugendarbeit here.
Let's connect
—Andy Fronius